Sunday Morning & Wednesday Evenings at Dwelling Place Fellowship Church:
Sunday morning is a time of celebration and impartation of the Word of God. As in every facet of this ministry, we seek the Lord with fervent love in our hearts and our ear pressed against His heart to hear what the Spirit of the Lord is saying to the church. Sundays are a launch pad of inspiration for the people of God to take the Kingdom of God to their circles of influence! Wednesday nights at Dwelling Place are a time for us to connect with God's presence and one another. We spend time together before the Lord in prayer for our city, state and nation. Come and be equipped and refreshed!
---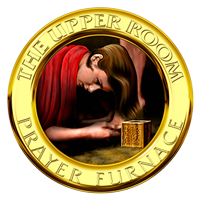 The Upper Room Prayer Furnace:
Jesus was insistent when He cleared the temple of those buying and selling doves and those that would make His Father's house into a den of thieves rather than a place where God is honored and worshiped above all. Jesus said, "It is written, My house shall be called a house of prayer, but you have made it a den of thieves."  He was quoting from Isaiah 56:7 and Jeremiah 7:11. Our house of prayer is a time that we set aside to pray for different themes of concern for our region, nationally and internationally. Each prayer session takes on its own flavor as the Holy Spirit directs the team members in prayer, praise, worship and the prophetic (spontaneous) ministry before the Lord. It is our desire to be part of the larger concert of prayer that is going up before the throne of God continually from fellow churches in our city to the worldwide movement of prayer that is happening even now. We would invite everyone to come to our prayer furnace and be blessed by the anointing of the Holy Spirit as we are led by Him to pray what is on the heart of the Father for our city and the nations of the world.
---
Youth & Young Adult Group:
Our Youth & Young Adult Group here at Dwelling Place is a dynamic gathering of young people with a fire in their hearts for God. They love to worship the Lord Jesus and be involved in the works of Christ. The teaching and preaching of the Word is done with no compromise and the result is revelatory understanding of God and His workings. The Word of God is the only relevant truth for youth and it is the backbone of this group. Our youth know that it takes the Word and the Spirit working together to produce life and that life in God is absolutely awesome! Come join us and be prepared to encounter the presence of the Lord and His great love for you.
Jeremiah 29:11
11 "For I know the plans I have for you," declares the LORD, "plans to prosper you and not to harm you, plans to give you hope and a future."
---
Children's Ministry:
As a fellowship we are presence of God driven not program driven and that is no exception when it comes to ministering to our children. It is our desire to have our children develop a close walk with the Lord and so it is our desire to lead them into that relationship. Our leaders have our children soak in His presence and learn how to hear the voice of the Lord. Our leaders teach the Word to our young ones along with time for them to journal, worship and pray for one another. The result is a children's ministry that cultivates in the hearts of our children, intimacy with Jesus and kids that have learned that just because they are young does not mean that they cannot hear God and operate in the gifts of the Holy Spirit and minister to a lost world.
Luke 18:16-17
16 But Jesus called the children to him and said, "Let the little children come to me, and do not hinder them, for the kingdom of God belongs to such as these. 17 I tell you the truth, anyone who will not receive the kingdom of God like a little child will never enter it."